Education
Quick and impulsive decision-making can be great for choosing a restaurant or movie; however, it can also lead to mistakes when your entire financial future is at stake. In today's market, too many people make financial resolutions without understanding all the available options and associated risks and could find themselves lost or in retirement ruin. Our client engagements begin with sharing our collective knowledge and experience. This is also a time to educate our team on your financial status and objectives, your preferences and personality, and your personal and professional history. We will find out where your life journey has taken you so far – whether you have climbed the toughest mountains or are just getting started on the path. We need to know where you have been to build your best plan forward.
Planning
Once you're informed about the financial path before you, our team will chart a customized course of action. We all know that no one plans to fail, they simply fail to plan. Our team will help you align your existing assets and income resources with your financial needs, wants, and wishes. During the planning process, we'll address risks, while also putting a contingency plan in place for the unexpected. We will run scenario and sensitivity tests to make sure you set realistic expectations and milestones.
Implementation
What good are discipline, education, and planning if you never put them into practice? Opportunity comes when preparation meets action and implementing your plan will move you along your financial path. Pathfinder can turn your paper dreams into tangible reality with our disciplined investment process and expansive financial products and services. During the implementation of your plan, we may have several meetings to address certain aspects of your financial life, including estate planning, tax strategies, investment details, and insurance needs.
Commitment
Pathfinder realizes that long-term is lunchtime for most Americans today, but we've been trained to see well beyond the immediate financial horizon. We also know that life changes rapidly, and we anticipate changes to your financial plan. That's why our team has a detailed service plan for our clients to make sure we monitor your success while we continue guiding you forward.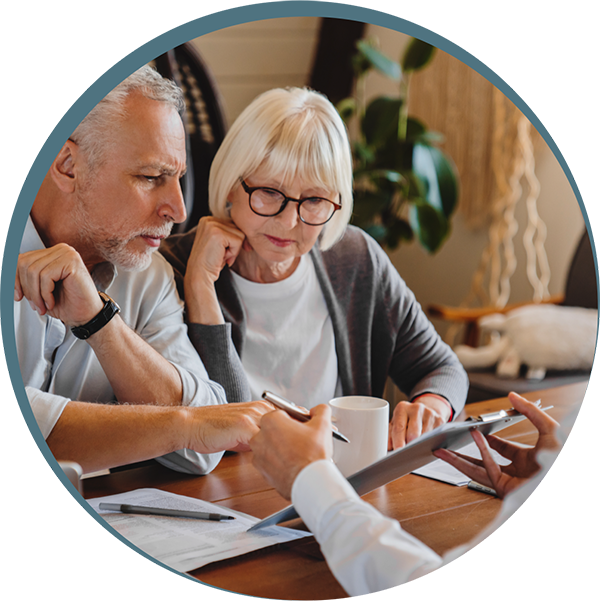 Pathway
Developing Your Plan

What to Expect

Each financial plan is unique, and our step-by-step process will help you build the best path forward. The steps below are a general outline of our process. For a more detailed description, please click here.
Step 1:
Fill out our contact us form to have us reach out to you or call us at 910-793-0616.
Step 2:
A Pathfinder team member will collect basic demographic information and schedule a call with one of our wealth advisors.
Step 3:
Invest 30 minutes of your time to tell us a little bit about yourself and we will tell you our process, costs, and answer your questions.
Step 4:
If we are a good fit, we will begin with data gathering and defining your goals.
Step 5:
Our financial planning team will analyze your financial situation and model potential scenarios and strategies.
Step 6:
We will finalize your financial plan and present actionable steps for you.
Step 7:
Our team will assist in putting your team in motion.
Step 8:
Continue to build a trusting and successful relationship together as we monitor and update your ever-changing financial picture.