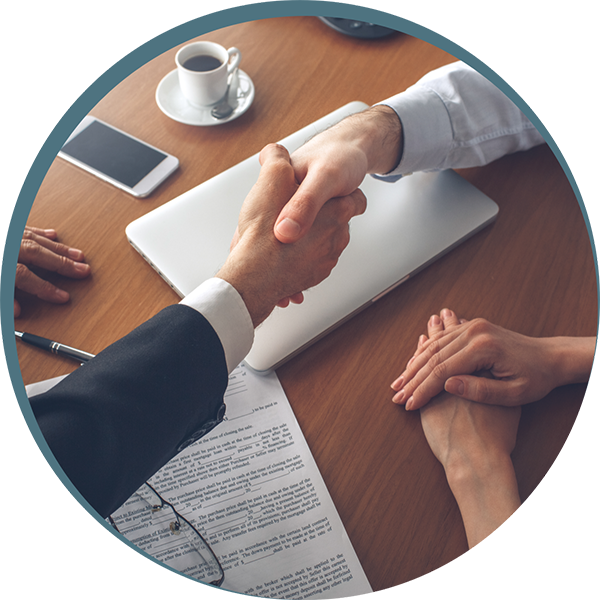 Partners
RIA–Broker/Dealer
Financial Network®

We are a proud partner with Commonwealth Financial Network®, a Registered Investment Adviser–broker/dealer that helps independent advisors like us serve their clients. Commonwealth manages total account assets of $232.5 billion.¹
Commonwealth is independently owned and managed, which means the firm can act in the best interests of its financial advisors and their clients—not shareholders. Our partnership supports our commitment to remain free to act in your best interest, without any pressure to promote proprietary products or strategies.
J.D. Power ranks Commonwealth "#1 in Independent Advisor Satisfaction Among Financial Investment Firms, Seven Times in a Row."² But it's what that achievement means for our clients—on a daily basis—that makes the difference.
¹ As of 12/31/20
²Commonwealth Financial Network® received the highest score in the independent advisor segment of the J.D. Power 2010, 2012, 2013, 2014, 2018, 2019, and 2020 Financial Advisor Satisfaction Studies of customers' satisfaction among financial advisors. Visit jdpower.com/awards.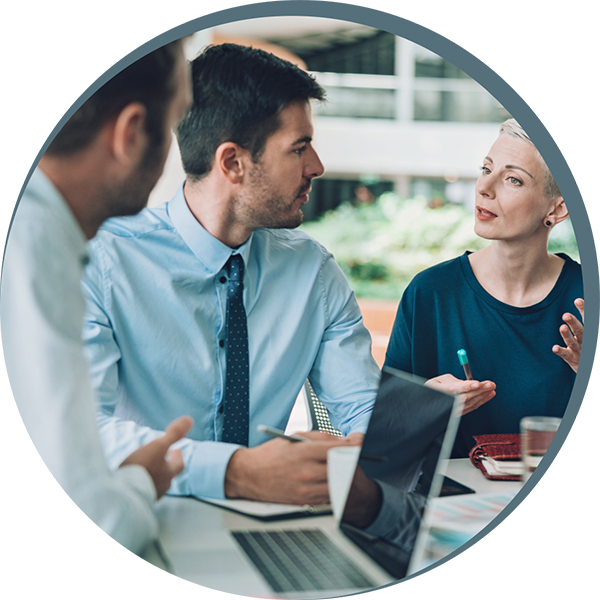 Partners
Custodian

National Financial Services LLC (NFS)

Behind the scenes of every trade and statement, you can feel confident that much of the critical trade processing, clearance, client reporting, and systems work that backs your investment professional is performed by an industry leader.
National Financial Services LLC (NFS) is a Fidelity Investments company that processes tens of thousands of transactions for millions of investors like you every day. NFS has the vision and resources to provide you with innovative services for years to come.
We can deliver substantial benefits from the important service relationship that Commonwealth maintains with NFS. Knowing that every investor's account is serviced with the commitment and resources of an industry leader allows us to focus on what we do best: providing the personalized guidance and comprehensive investment services you need to pursue your goals.
Standards we live by to make life transitions easier.

Our Values
Independent:
We work for you, not Wall Street.
Comprehensive:
Life is complicated; we make it simple and personal.
Objective:
Your path is unique, and so is our guidance.
Team-Based:
Delivering higher-level service, together.
Transparent:
Because authentic, open communication matters.
Our Team
Our History & Team

People first. Finances second.

Pathfinder Wealth Consulting of Wilmington, North Carolina, was formed in 2005 by Robert Penn and Jason Wheeler, after leaving a large Wall Street firm so they could focus on their clients' needs and not corporate shareholders. Committed to developing a more personal long-term planning experience, the duo teamed up to help families achieve financial confidence through education and smart planning – no matter life's path.

The Pathfinder name stands for the safe journey we create for our clients through their financial lives, while also paying homage to Rob's history in the Army. In the military, Pathfinders are a unit of specialized soldiers that are the first on the ground and, essentially, clear a safe passage for their fellow troops. For us, this means that we guide our clients to a safe financial location by going ahead of them, clearing obstructions, and mitigating risks. Discipline, preparation, and duty are essential philosophies that resonate with our team.

John Zachary, a member of the Pathfinder team since 2009, became a partner in the firm in January 2022.

In September 2022, Pathfinder acquired Keystone Financial Partners of Cary, North Carolina. Founded in 1997 by Jim Trull, the Keystone team shares similar values of planning-focused investment management with a rich client service mentality. As part of the new relationship, Chris Walsh, Keystone team member since 2010, became a partner of the combined firm in January 2023.

Our growing firm builds on the vision on which Pathfinder was founded and provides long-term continuity as we help clients navigate their financial path with confidence.
Your Pathfinder Team In

Wilmington
Your Pathfinder Team In

Cary
Our community involvement

A Community of Support

We counsel our clients that money is not an end in itself but is instead a means to achieve goals and to do good works. The team at Pathfinder finds great satisfaction in helping organizations that hold special meaning to us.

Learn More About Our Impact